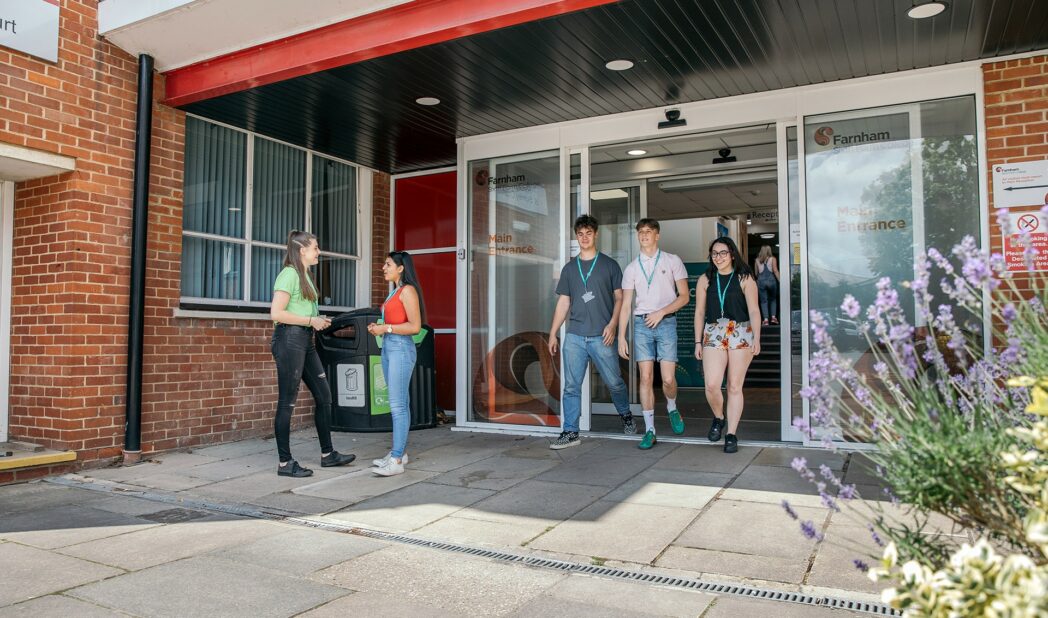 Farnham College are pleased to announce the launch of four new full-time A Level courses which start in January 2021.
These intensive courses are aimed specifically at young people who might have missed starting college in September 2020 or who may have started college elsewhere and have changed their minds about their course.
Rather than making recent school leavers wait until September 2021 to start a fresh course, Farnham College have devised a programme of learning which includes a series of focused catch-up sessions running until February half term.
These sessions will ensure that all new learners on these programmes are ready to join the current class at Farnham College by the end of February 2021 and will continue their studies as one group until summer exams in 2022.
Neil Brookes, Head of Campus and Student Experience at Farnham College said:
"Activate Learning, Farnham College recognises that the transition from school to college this summer was extremely different to others years and that not everyone will be confident in the decisions that were made. We don't want anyone to have ongoing difficulties or delay in achieving their goals however different or fluid they may be. We are excited to be offering a January start and welcome anyone that would like to discuss their options. Even if a course you want isn't listed as a January start, get in touch and we will certainly do what we can help!"
The courses on offer starting in January 2021 include:
At Farnham College, learners experience teaching from professionals and specialists in their chosen fields, plus relevant, practical work experience that will help them to become who they want to be.
Farnham College has a long heritage of equipping learners with the knowledge, opportunities and skills they need for a successful career – whether that's moving on to university, starting an apprenticeship or jumping straight into the world of work.
To find out more about A Level courses starting in January 2021 at Farnham College, prospective learners can book a virtual appointment to speak to the college's specialist tutors or call Activate Learning on 0800 612 6008.